Welcome to the Living Garden Studio
This section features information and photos about how my sculptures are
reproduced. I start each piece by sculpting an original out of oil based clay.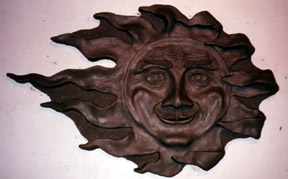 More clay is used to build a "mold wall" around the piece.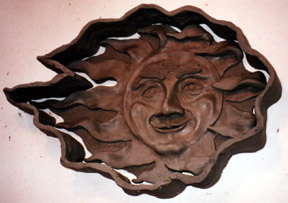 Mold material is then poured over the piece.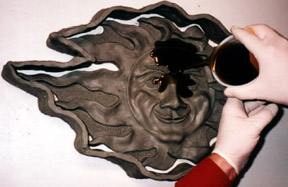 After the mold has set it is removed from the original
The mold is now ready to be used.
Hydrostone is poured into the mold and each piece is hand finished.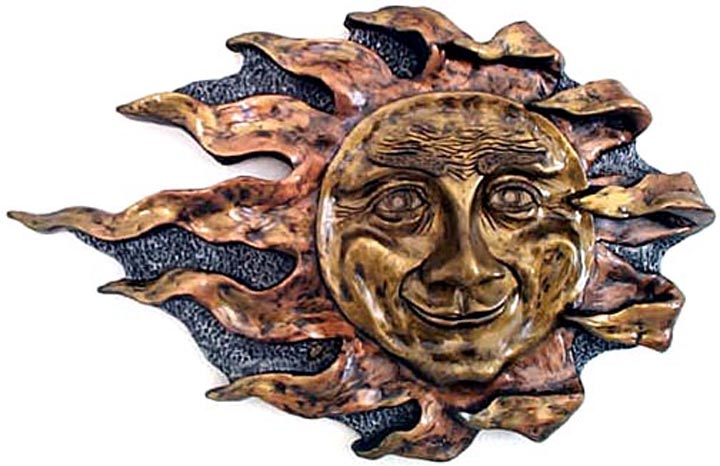 Home